Regular price
Sale price
$10.00 USD
Unit price
per
Sale
Sold out
The giftcard will be emailed to you after purchase. 

Are you ready to embark on a journey of enchantment and wonder? Look no further than the MagicBox Crystals Gift Card, your gateway to a universe of shimmering beauty and spiritual awakening. Whether you're an avid crystal enthusiast or someone seeking to explore the metaphysical realm, this gift card is the perfect key to unlock a treasure trove of healing stones, dazzling gems, and spiritual tools.
The MagicBox Crystals Gift Card grants you access to an extensive collection of ethically sourced crystals, each handpicked for their exceptional quality and unique energetic properties. From amethyst to rose quartz, citrine to labradorite, our inventory is filled with an array of crystals that cater to every intention and purpose. Dive deep into the enchanting world of crystals and discover their power to balance energies, enhance spiritual growth, and bring harmony to your life.
Not sure where to start? Our expert crystal curators are always ready to guide you on your magical journey. With your MagicBox Crystals Gift Card, you'll have the opportunity to engage in personalized consultations, where our knowledgeable team will assist you in selecting the perfect crystals tailored to your needs and desires. Whether you're seeking clarity, love, abundance, or protection, we're here to help you find the ideal crystals that resonate with your intentions.
But the MagicBox Crystals Gift Card is more than just crystals. It's an invitation to explore a world of transformative experiences. Dive into our selection of crystal-infused jewelry, meditation tools, sacred decor, and spiritual accessories that will elevate your daily rituals and create a sacred space that resonates with positive energy. Immerse yourself in the captivating scents of our aromatherapy collection or elevate your meditation practice with our guided meditation sessions.
The MagicBox Crystals Gift Card is not just a gift; it's a gateway to a world where magic and spirituality intertwine. Perfect for birthdays, holidays, or any occasion that calls for a touch of enchantment, this gift card will leave your loved ones spellbound and filled with gratitude. Let them embark on their own personal journey of self-discovery, empowerment, and spiritual growth with the help of the MagicBox Crystals Gift Card.
Don't wait to experience the transformative power of crystals. Get your MagicBox Crystals Gift Card today and unlock a realm of magic, healing, and self-discovery that will leave you awestruck. Open the door to a universe of endless possibilities and let the crystals guide you on a path of illumination and inner harmony.
Love it? Share it here.
View full details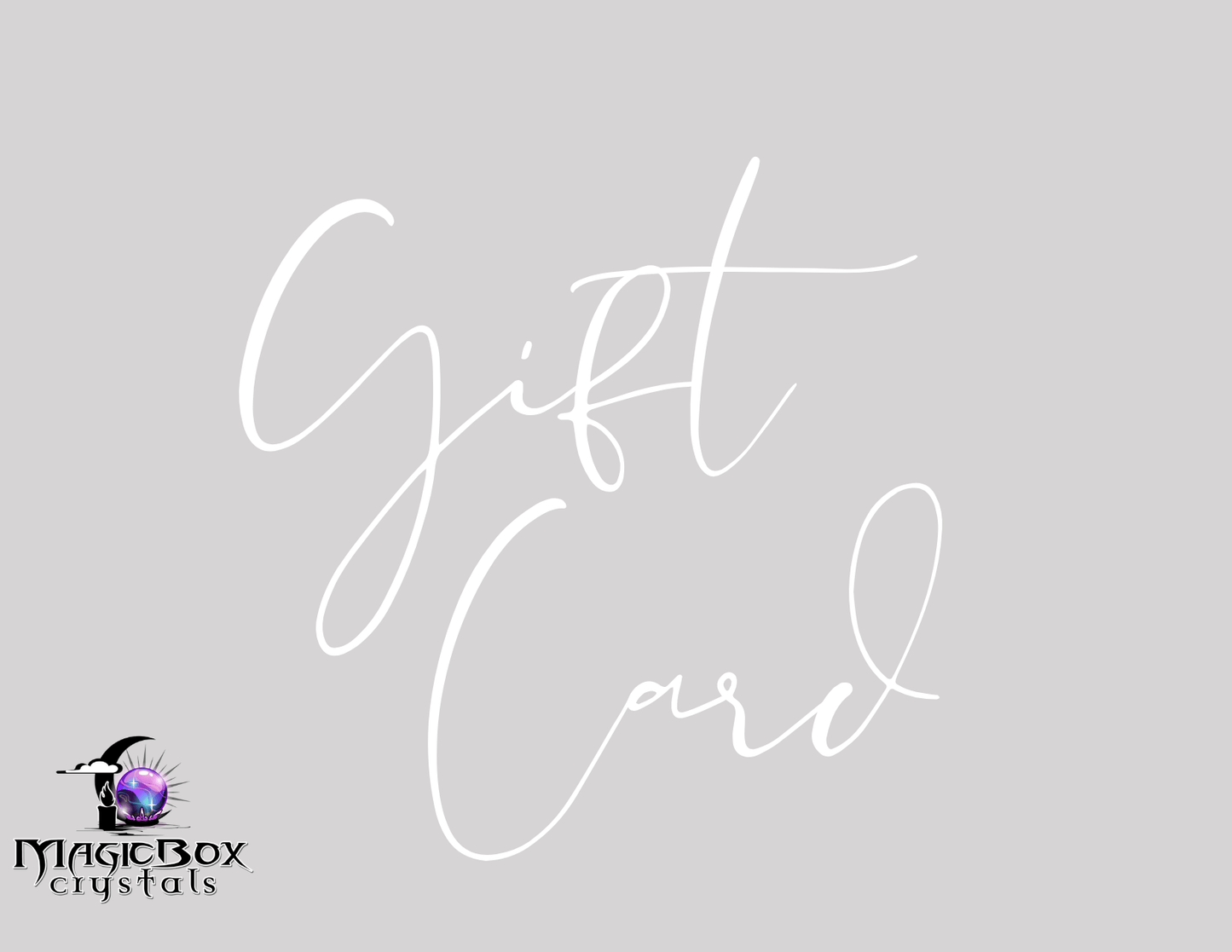 FREE SHIPPING ON DOMESTIC ORDERS OVER $50

This promotion applies to standard shipping within the United States, and orders must be shipped to a single address within the United States. To qualify for free shipping, simply place an order with a subtotal of $50 or more before taxes and shipping fees.

ECO-FRIENDLY SHIPPING: OUR COMMITMENT TO SUSTAINABILITY

We are committed to reducing our environmental impact and actively work towards a more sustainable future. That's why we use recycled packaging materials for all our shipping boxes.

RETURNS

We are unable to offer refunds or exchanges. All sales are final. Please make sure to review your order carefully before finalizing your purchase. If you have any questions or concerns about a product, please contact us before making your purchase. We will be happy to provide additional information or photographs to help you make an informed decision.

YOU GET WHAT YOU SEE

At MagicBox Crystals, you'll receive the exact crystal or item shown in the photo. We take pride in accurately showcasing each item's unique beauty and characteristics. If you have any questions or concerns, please contact us.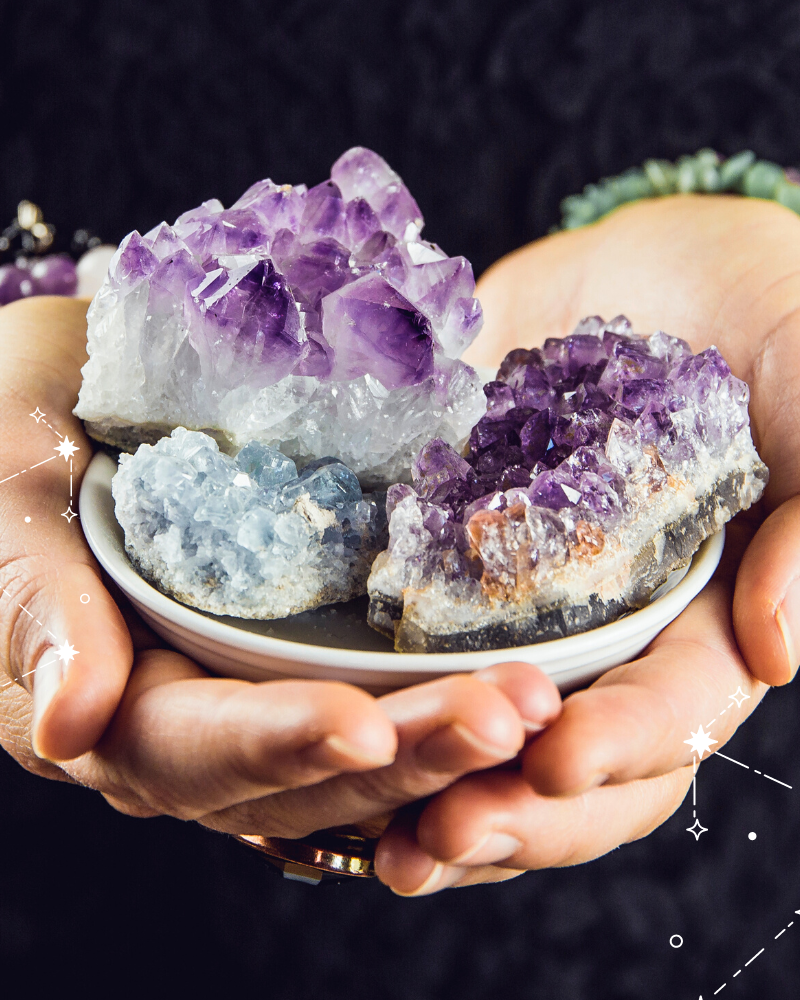 Discover Fresh and Inspiring Gift Ideas
At MagicBox Crystals, we have a wide variety of crystals and gemstones to suit any occasion. Whether you're searching for a one-of-a-kind gift for a loved one or looking to indulge yourself, you're sure to find something you'll love.
TAKE A PEEK