Regular price
$30.00 USD
Sale price
$25.00 USD
Unit price
per
Sale
Sold out
Introducing our K2 Tower, a remarkable piece of natural artistry that takes you on a journey to the remote, rugged peaks of the Karakoram Range, where this unique stone is sourced. The K2 Tower is meticulously crafted from K2 granite, a captivating blend of blue azurite orbs set within a field of white granite. Like a snapshot of the Himalayan wilderness, this tower showcases the serene beauty of nature's contrast. Its polished surface reflects the grandeur of the world's second-highest mountain, evoking a sense of adventure and awe. Whether displayed as a symbol of exploration, a meditation focal point, or a collector's gem, the K2 Tower elevates any space with its harmonious fusion of earthy elegance and mountainous mystique. Embrace the grounding energies and timeless aesthetics of this rare gem, a tribute to the rugged beauty of the natural world. Illuminate your environment with the inspiring allure of the K2 Tower, a true testament to the Earth's majestic grandeur.
Product Information:
H: 7.00in
W: 1.50in 
Love it? Share it here.
View full details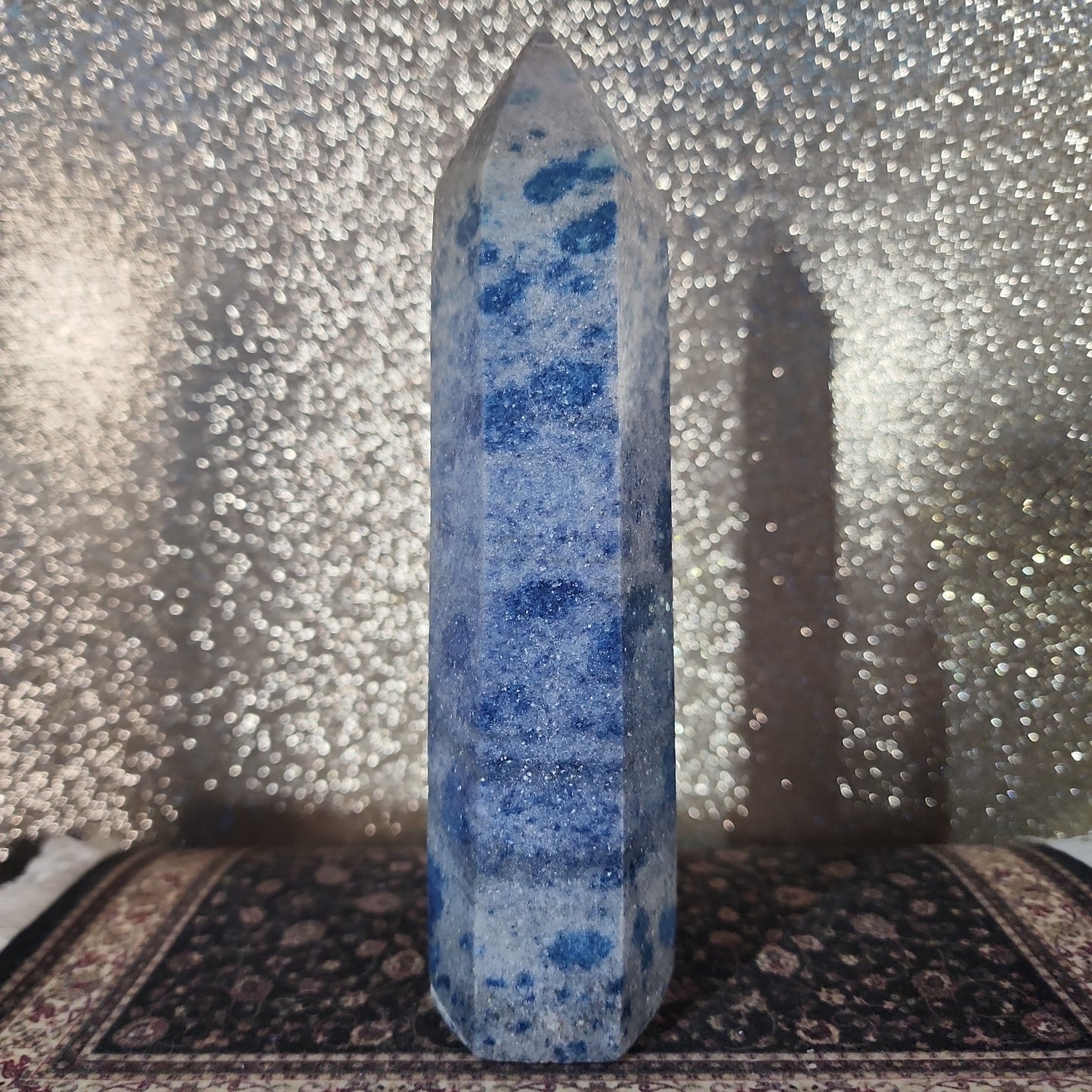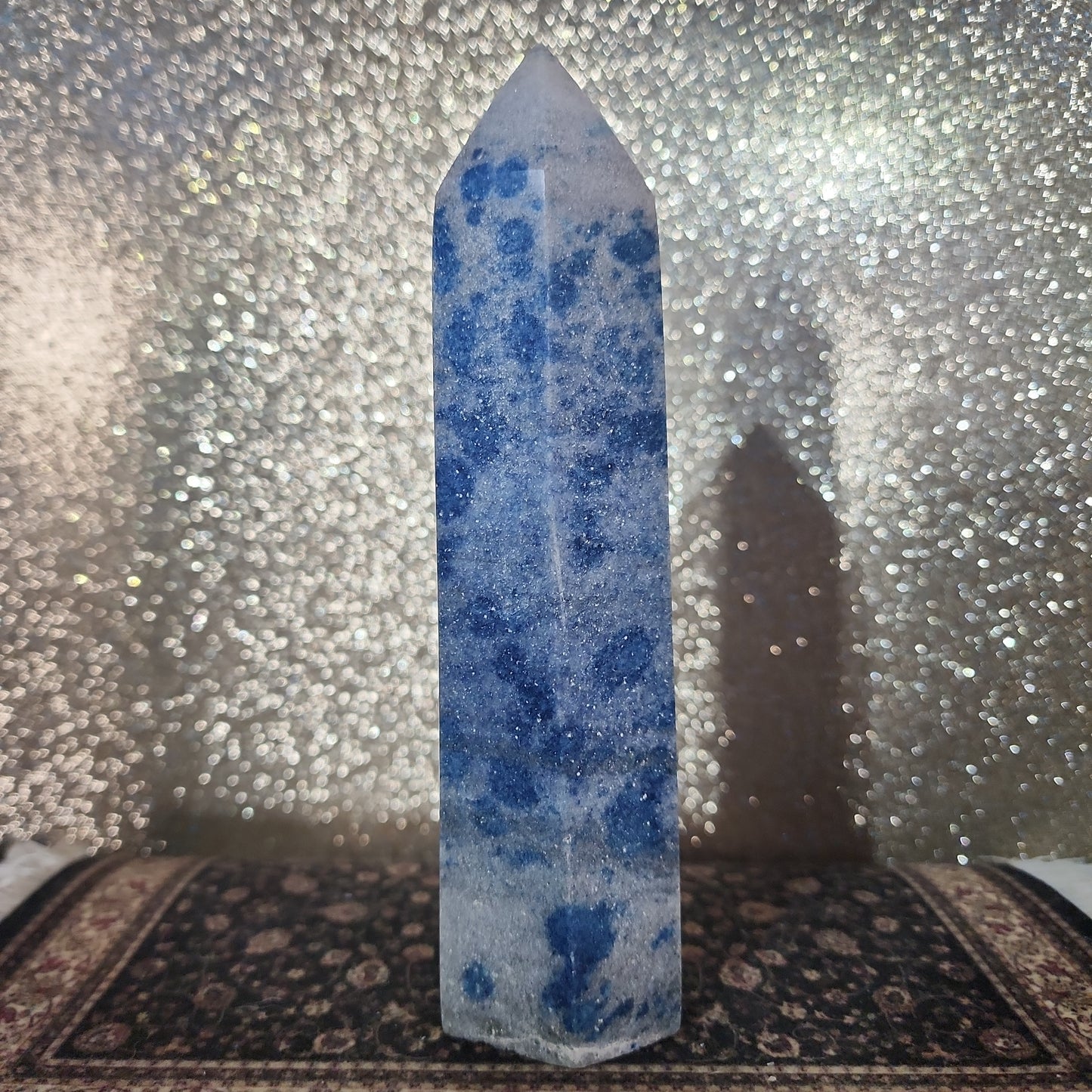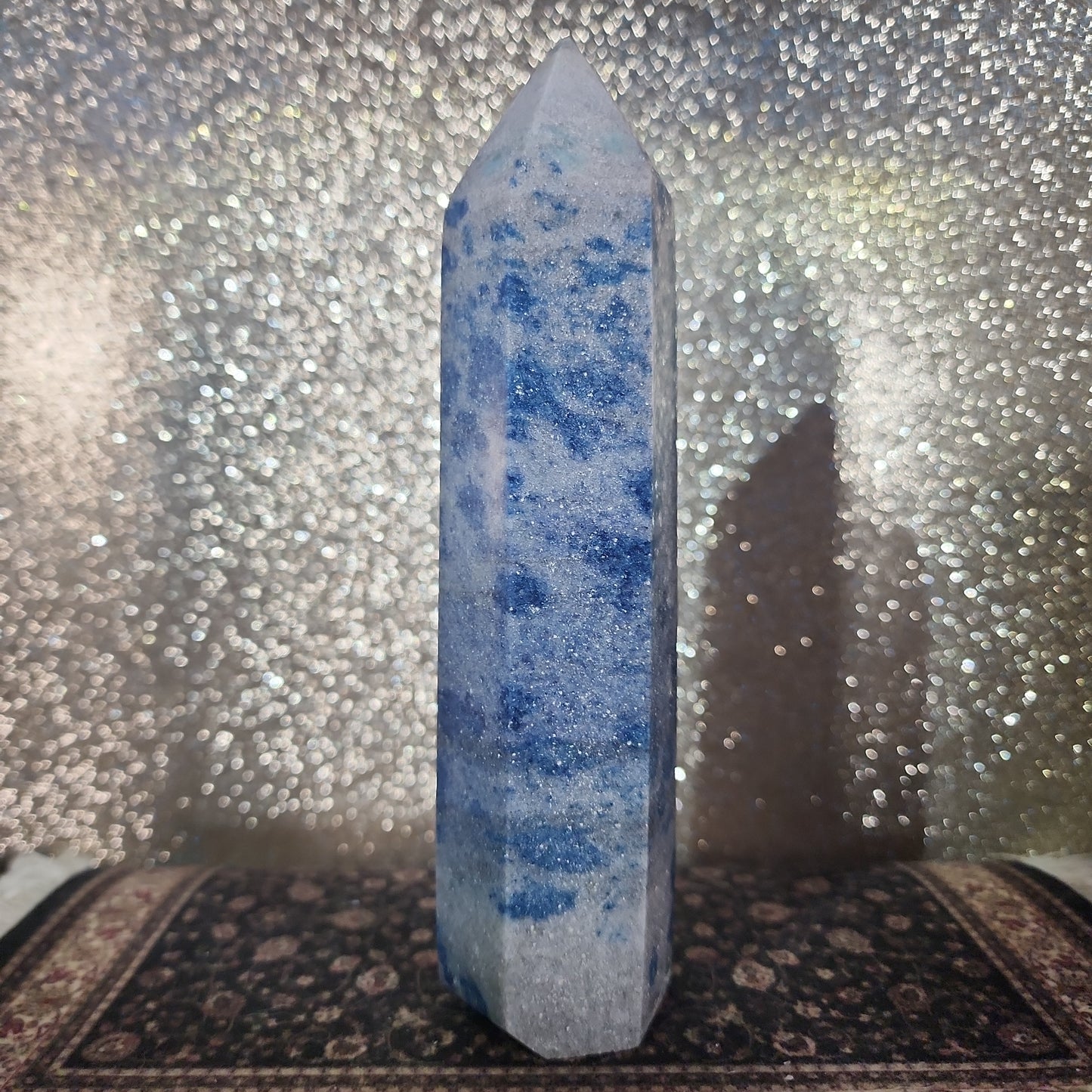 FREE SHIPPING ON DOMESTIC ORDERS OVER $50

This promotion applies to standard shipping within the United States, and orders must be shipped to a single address within the United States. To qualify for free shipping, simply place an order with a subtotal of $50 or more before taxes and shipping fees.

ECO-FRIENDLY SHIPPING: OUR COMMITMENT TO SUSTAINABILITY

We are committed to reducing our environmental impact and actively work towards a more sustainable future. That's why we use recycled packaging materials for all our shipping boxes.

RETURNS

We are unable to offer refunds or exchanges. All sales are final. Please make sure to review your order carefully before finalizing your purchase. If you have any questions or concerns about a product, please contact us before making your purchase. We will be happy to provide additional information or photographs to help you make an informed decision.

YOU GET WHAT YOU SEE

At MagicBox Crystals, you'll receive the exact crystal or item shown in the photo. We take pride in accurately showcasing each item's unique beauty and characteristics. If you have any questions or concerns, please contact us.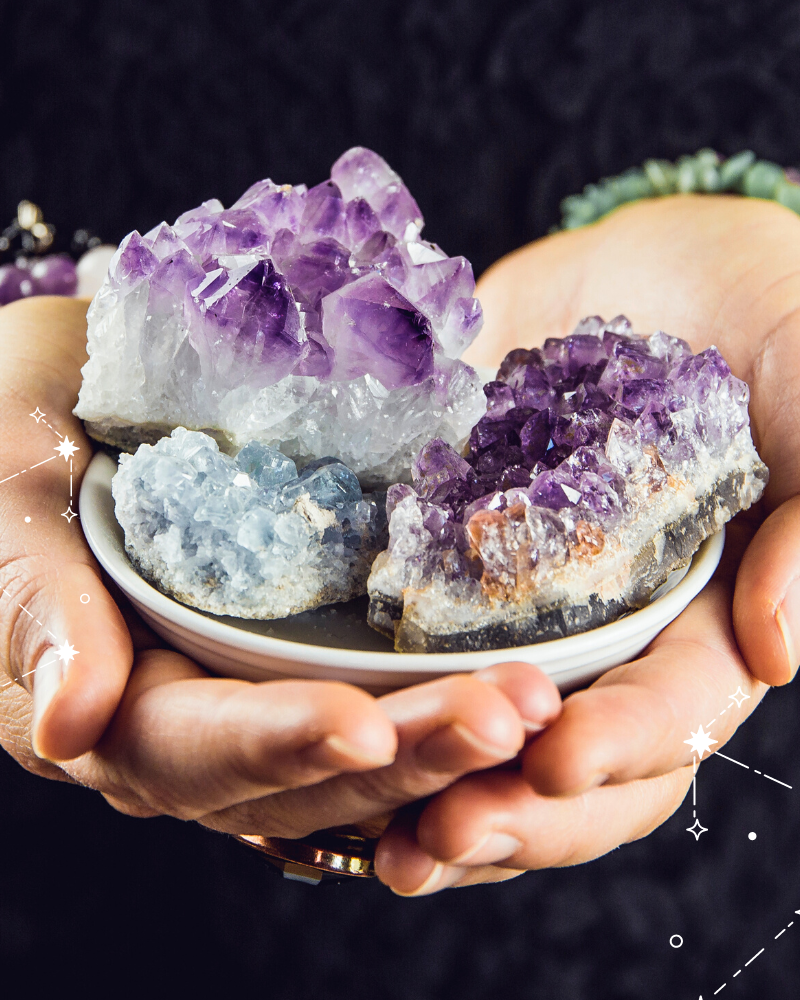 Discover Fresh and Inspiring Gift Ideas
At MagicBox Crystals, we have a wide variety of crystals and gemstones to suit any occasion. Whether you're searching for a one-of-a-kind gift for a loved one or looking to indulge yourself, you're sure to find something you'll love.
TAKE A PEEK